Committed to delivering training that achieves business objectives

The Written Word - The New Risk Professional Blog and Ezine

The purpose of the 
New Business Professional Blog 
BusinessBusinessis to explore issues relevant to emerging leaders and technical professionals. Each month will focus on a different them relevant to developing the skill set of risk professionals and is supplemented with the monthly Ezine and podcast. The first edition of our monthly ezine was distributed on Friday, January 6, 2012. To subscribe to the ezine or to request back issues, please use the l
contact us button
. Snippets from previous ezines can also be found on the 
Ezine tab
.  
Put our expertise to work for you. At Petra Learning LLC, we are proud to share risk insights with you through a variety of resources. We're always on the lookout for organizations that advance critical business risk topics in a meaningful way. You can find some of these organization on our home page under partnerships.   

The Spoken Word - Podcasts and Webinars

The monthly preview provides a short discussion of a learning topic included in one of Petra's sessions. The 
podcasts
 are typically 15 - 30 minutes in length.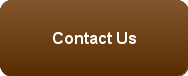 Download our free ebook on Innovative Change Leadership. For more information, please contact us.

"Petra Learning LLC is dedicated to meeting your needs. They take the time necessary to understand your objectives and customize an affordable solution for you"

Business Insights from Petra Learning LLC

Reasonably priced webinars are offered on at least a monthly basis on a topic related to one of the available training. periodic basis. 

In addition to the blog here, read more about my views on leadership at The Women's Book and at MOXIE. Some example writings are noted below.